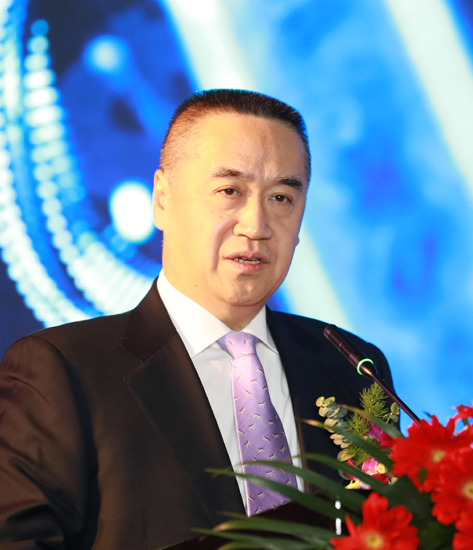 At present, the combination of mobile Internet and finance is getting closer and closer, and new technologies such as big data, cloud computing, artificial intelligence and blockchain are becoming more and more widely used in the financial field.
In the field of Internet and finance, service is the core competitive factor. At present, financial services have gradually entered the depth of competition services from the breadth of competition services, and financial technology capabilities will become the core competitiveness of new financial services.[detailed]
Zhou YanliFormer Vice Chairman of the CIRC
The energy generated by the financial technology empowerment and insurance industry is very huge. It is necessary to attach great importance to the development and application of insurance technology in the insurance industry. Nowadays, many insurance companies have taken the lead in this regard and tried to use insurance + financial technology as the future development direction.
Ping An is now striving to build insurance, banking and investment industries, and financial technology as the focus of its next development, forming a technology-backed insurance industry, banking industry, including the future securities industry.[detailed]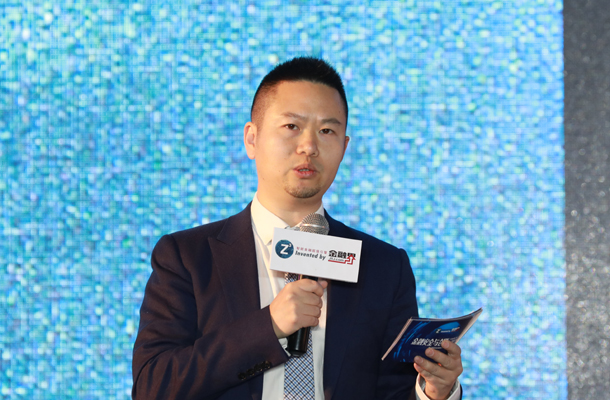 Huang RunzhongSecretary General of the China Banking Association Make good use of financial technology

Strong supervision and innovation are all about promoting the high quality and sustainable development of the banking industry under the premise of ensuring financial security.[detailed]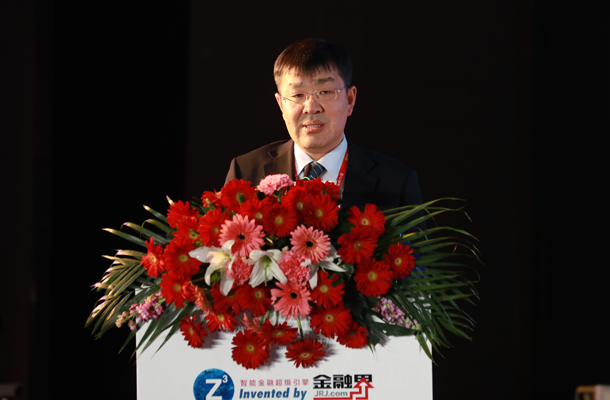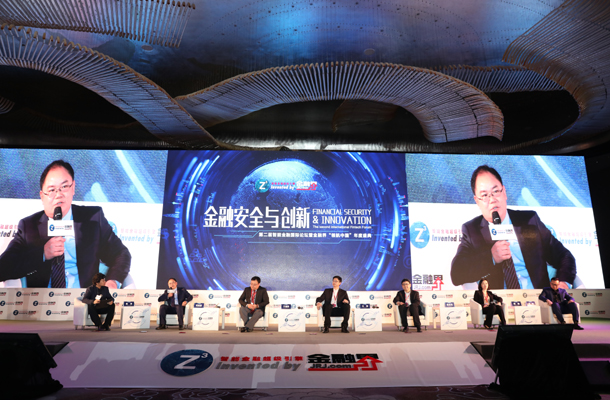 Theme Intelligent Financial Business Innovation and Development
host
Yuan ?F First Video Chief Operating Officer & Investment Founder
Guest lineup
He Jianbo Vice President of Finance and General Manager of Intelligent Finance Business
Yu Shanhui Deputy General Manager of Minsheng Plus Fund
Wang Yi General Manager, Internet Finance Department, Nanjing Securities
Yang Huisheng, Deputy General Manager, Internet Finance Department, China Everbright Securities
Zheng Yan, General Manager of Central European Money Rolling
Wu Chao Quantitative Cloud Founder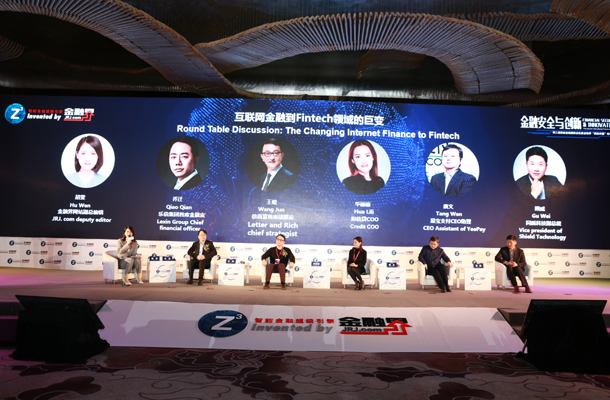 Theme Internet finance to Fintech's great changes
host
Hu Wen, deputy editor of the financial sector website
Guest lineup
Qiao Qian Chief Financial Officer of Lexin Group
Wang Jun, Chief Information Officer
Gorgeous and credit COO
Tang Wen Yi Bao Payment CEO Assistant
Gu Wei Vice President, Tongdun Technology

bank

Insurance

securities company

fund company

Private equity firm

Trust company

Futures company

Mutual company

Artificial intelligence

Self media
Outstanding Social Responsibility Award

Outstanding Chinese Banking Award

Outstanding Foreign Bank Award

Outstanding Small and Medium Bank Award

Outstanding Private Bank Award

Outstanding Smart Bank Award

Outstanding Direct Banking Award

Outstanding Asset Management Bank Award

Outstanding Chinese Banking Innovation Award

Outstanding Credit Card Brand Award

Outstanding Credit Card Innovation Award

Outstanding Mobile Banking Award

Trustworthy Bank Award

Outstanding Investment Team Award

Outstanding Asset Custody Bank Award

Outstanding Retail Banking Award

Outstanding Private Banking Award

Outstanding Cash Management Innovation Award

Outstanding Transaction Bank Award

Outstanding Housing Finance Business Award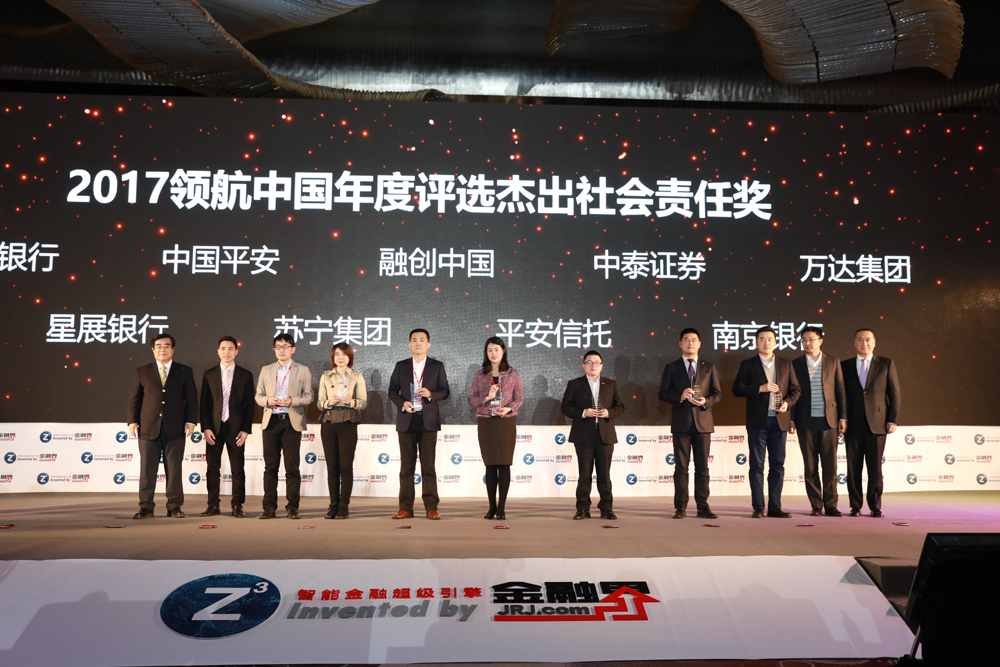 Award winning institutions:
Industrial Bank
China Ping An
Sunac China
Zhongtai Securities
Wanda Group
DBS Bank
Suning Group
Ping An Trust
Nanjing Bank
Chief Editor of the Financial Sector Wu Yunfeng

Zhao Zhiwei, Chairman and CEO of the Financial Sector

Pilot night in the financial world - sailing now empowers the future
8:00-9:00

Guest sign

9:00-9:05

W

Wu Yunfeng Chief Editor of the Financial Network website

9:05-9:10

Guest speech

Zhao Zhiwei Chairman and CEO of the Financial Sector

Zhou Yanli, former vice chairman of the China Insurance Regulatory Commission

9:10-10:10

Theme 1: Supervision and Innovation in the Internet + Post-era Times

Huang Runzhong Secretary General of China Banking Association

Zhou Xiaoyin Senior Vice President, Hong Kong Stock Exchange

10:10-11:20

Theme 2: Wonderful sharing | Finance, Technology, Intelligence Age

Song Jianhua General Manager, Personal Finance Business Unit, Industrial and Commercial Bank of China

Cao Shifan Deputy General Manager of China Ping An Group and Chairman of Ping An Securities

Wei-Yin Hu Vice President, Financial Engines

Xu Wei General Manager, Standards Banking, Standard Chartered Bank

11:20-12:00

Theme 3: Intelligent technology drives the development of the financial industry

Yu Xinli, Managing Director, CITIC Securities

He Jianbo Vice President of Finance and General Manager of Intelligent Finance Business

12:00-13:00

Luncheon party

13:00-13:05

The host announced the start of the forum

13:05-13:45

Keynote Speech: The Transformation Path of the Financial Industry

Cui Xiangbin Vice President, Watson Trust

13:45-14:45

Roundtable Discussion: Innovation and Development of Intelligent Financial Business

Moderator: Yuan?F First Video Chief Operating Officer & Investment Founder

Guest:

He Jianbo Vice President of Finance and General Manager of Intelligent Finance Business

Yu Shanhui Deputy General Manager of Minsheng Plus Fund

Wang Yi General Manager, Internet Finance Department, Nanjing Securities

Yang Huisheng, Deputy General Manager, Internet Finance Department, China Everbright Securities

Zheng Yan, General Manager of Central European Money Rolling

Wu Chao Quantitative Cloud Founder

14:45-15:25

Keynote Speech: Financial Technology Reshapes the New Financial Ecology

Wang Deying, Deputy General Manager of Bo Shi Fund

Xu Qichang Deputy General Manager, Financial Technology Division, Jingdong Financial Group

15:25-16:45

Roundtable discussion: Internet finance to the great changes in Fintech

Moderator: Hu Wen Deputy Editor-in-Chief, Financial Network Website

Guest:

Qiao Qian Chief Financial Officer of Lexin Group

Wang Jun, Chief Information Officer

Gorgeous and credit COO

Tang Wen Yi Bao Payment CEO Assistant

Gu Wei Vice President, Tongdun Technology

16:45-17:45

The 6th Financial Circle Pilot China Annual Awards Ceremony

17:45-17:45

The forum is over, take a group photo

17:55-18:40

Pre-dinner reception: Witness experience self-help exchange
-- Strategic Cooperation Media --
-- Strategic Cooperation Platform --
-- media support --
-- Network Media Support --
-- Self-media support --
-- Video Audio Support --
Cooperation
Business cooperation: Ms. Tang

[telephone] 13910694075

[Email] dayong.tang@jrj.com.cn

Media cooperation: Ms. Tian

[Telephone] 010-83363000 ext 3463

[Email] da.tian@jrj.com.cn

Activity cooperation: Ms. Ge

[telephone] 010-83363252

[email] wenjing.ge@jrj.com.cn