Home >Bond channel > text
Please fasten your seat belt! A picture to understand the 28 major risk events in the next 9 months
2019-02-11 11:05:45

WeChat public number: WEEX together
The happy Spring Festival holiday is coming to an end. Before returning to the company, it is worthwhile to look forward to 28 global risk events in the next 9 months. Love will win!
In the next nine months, the international conference will hold many important meetings, such as the IMF and World Bank Spring Summit in April and the G20 Summit in June.
In the first quarter of this year, Brexit will continue to be an important issue in Europe. If the UK does not postpone Article 50, the UK will participate in the last EU summit in March and will officially leave the European Union on March 29.
Although Draghi had previously released pigeons, the market still speculated that the European Central Bank will gradually stop quantitative easing this year, and investors can continue to pay attention to the ECB's interest rate meeting in the coming months.
Recently, the debt problem will continue to test the US government. In March, the US debt ceiling related risk event will be staged again.
In addition, a number of emerging market countries will welcome presidential or local elections this year.
For more details of the global heavy events, please refer to the following figure (February 2019-2019), which will be traded by WEEX according to the Nomura report.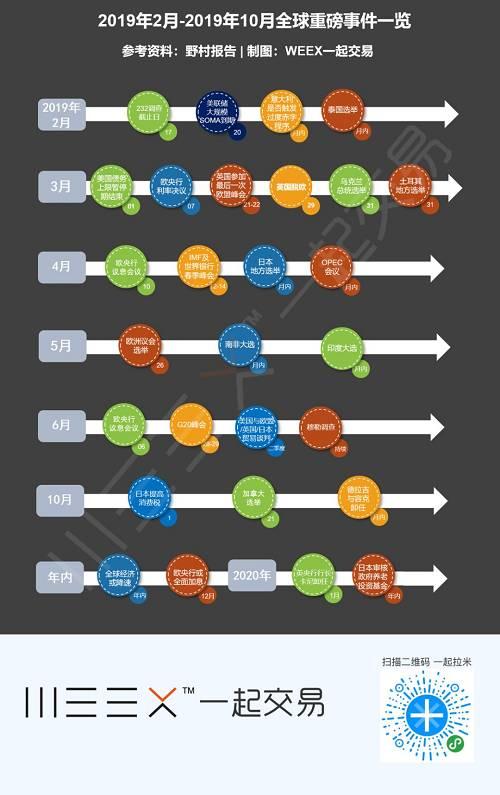 Editor in charge: Lu Shan RF10057