Home >economy Channel > text
Tesla's sudden price cuts caused heavy losses. Some car owners will file a class action lawsuit.
2019-03-10 10:24:59

Fast technology
Due to the sudden price cuts of the three domestic Tesla models, some Tesla owners plan to file a class action against Tesla to protect their rights and interests. Specifically, Mr. Liao, the owner of Tesla, said in an interview that he picked up the car on February 25, and after only three days, the price of the car dropped from 952,000 yuan to 778,000 yuan. If you add insurance, loan interest and other losses exceed 200,000.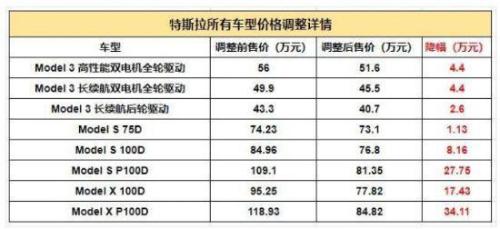 Mr. Liao believes that Tesla's price cuts violate the Price Law's Regulations on Prohibiting Price Fraud and the Consumer Protection Law. He said he would send a letter to Tesla, depending on the attitude of the other party. Whether to sue.
If Tesla has not responded to Mr. Liao's claim, he will bring a class action lawsuit in conjunction with a dozen Tesla owners.
Previously, there was a video of Tesla owners going to the Tesla store to defend their rights. Many owners hang a white banner on the glass of the store, and wrote: "Tesla is free to cut prices and infringe on the legitimate rights and interests of consumers."
Recently, Tesla CEO Elon Musk announced that in order to ensure the smooth sales of the 35,000 standard version of the Model 3, Tesla will close many stores in the next few months, significantly reducing sales and marketing expenses, all Tesla Motors will turn to exclusive sales on online channels.


Editor in charge: Guo Yanyan RF12556