Home >Forex channel > text
Trump orders US to stop flying Boeing 737 Max aircraft Boeing and the US dollar plunge
2019-03-14 08:51:37

FX168 Financial News Agency
FX168 Financial News (Hong Kong) News US President Trump said on Wednesday (March 13) that he issued an executive order to order all Boeing 737 Max aircraft to ground. This is the second major crash in the aircraft within five months.
Trump told reporters at the White House on Wednesday: "We will issue an emergency order prohibiting all 737 Max 8 and 737 Max 9 and aircraft associated with this aircraft from taking off."
The move marks an astonishing reversal of the US position, and the United States has been supporting the US-made aircraft on the occasion of aircraft grounding in many countries around the world.
Trump said he has talked with Boeing CEO Dennis Muilenburg, Transport Minister Zhao Xiaolan and FAA Acting Director Daniel Elwell.
"They all agree with this action. Any aircraft flying in the air will fly to the destination and then stop flying before receiving further notice."
After Trump issued a statement, Boeing's share price fell more than 2%.
The US dollar index accelerated its decline, refreshing to a low of 96.45.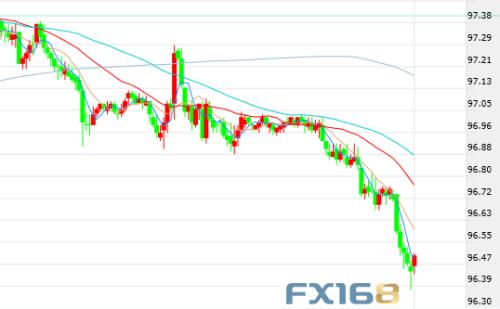 Spot gold broke through the $1310 mark, setting a new day high to $1311.00 per ounce, an increase of over 0.7%.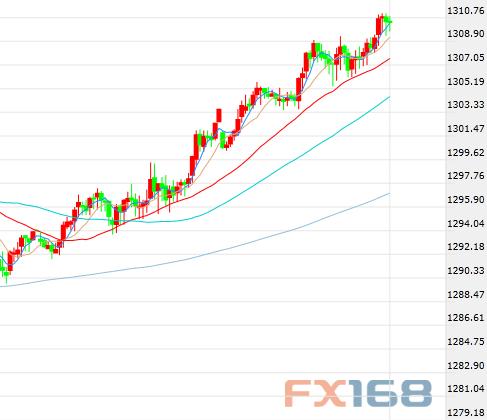 Boeing said that after consulting with US aviation regulators, the company decided to "very cautiously" ground its 737 Max.
Boeing CEO Dennis Muilenburg said in a statement: "We represent the entire Boeing team and express our deepest sympathy to the families and relatives who lost their lives in these two tragic accidents."
"We are working with investigators to make every effort to understand the cause of the incident and deploy security enhancements to help ensure that such incidents do not happen again."
According to data from the US Federal Aviation Administration (FAA), there are more than 370 Boeing 737 Max aircraft worldwide, 74 of which are operated by American Airlines. These companies include United Airlines, Southwest Airlines and American Airlines. Southwest Airlines fell about 1%, and Delta Air Lines was flat.
Trump said: "The safety of Americans and everyone is our biggest concern. Our hearts are with all those who have lost loved ones, with their friends, with their families... this is one Very very terrible thing."
He called Boeing an "unbelievable company."
Trump added: "I hope they can find the answer soon, but before they can find the answer, the plane will be grounded."
The FAA did not immediately respond to requests for comment.
Boeing investors lost $26.6 billion in the first two trading days of the week, and its share price fell 11% from $422.54 last Friday and closed at $375.41 on Tuesday. The fall in stock prices on Monday and Tuesday reduced the company's market value from $238.7 billion to $212.1 billion. On Wednesday afternoon, the company's share price rose 0.1%.
It is rare for the US Federal Aviation Administration (FAA) to ground off all aircraft of a certain model, but it is not unprecedented. In 2013, the agency ordered the new Boeing 787 Dreamliner to be grounded because of a lithium-ion battery failure. However, in that case, European regulators and other airlines followed the example of the US Federal Aviation Administration. As one country after another decided to ground the Boeing 737 Max aircraft, the United States became increasingly isolated.
A change in the FAA may indicate that federal officials may have obtained new information from the Ethiopian Airlines aircraft that crashed on Sunday. Investigators are analyzing the so-called black box found from the scene, which contains flight data and voice recordings from the cockpit.
Members and trade unions representing flight attendants urged airlines and the government to ground these aircraft. From India to Italy, many countries have decided to ground the two aircraft. The accident has made passengers feel uneasy, and it has also made airlines in a difficult situation to alienate customers and maintain aircraft safety.
Some airlines, such as United Airlines and Southwest Airlines, have relaxed some of the ticket change fees to help those who are nervous about flying.


Editor in charge: Dou Xiaowei