Time is like water
Years like lotus
2018 of you
Is it okay?
Exclamation finally passed
Still in love
Ms. Meng, 2018
But experienced the "most" of this life
The most memorable misfortune, the most memorable, fortunate
The most painful longest experience, the most touching and beautiful
······
First sight of Meng Dajie, slightly rich
I don't see any relationship with cancer at all.
The "Thoses of the Owners" column was fortunate enough to meet with Ms. Meng.
Tells the most memorable part of her 2018 in this life.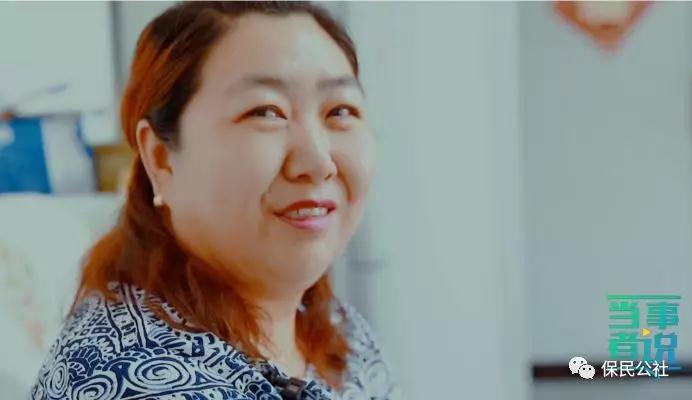 Deadly cancer
Published by the global authoritative magazine "CA"
The 2018 Global Cancer Statistics Report shows
2018, on a global scale
18.1 million new cases of cancer
9.6 million cancer deaths
Among them, in China
3.840 million new cases of cancer
2.296 million deaths from cancer
Equivalent
Every 100 new cancer patients in the world
Chinese occupy 21 cancer patients
On average, 7 people have cancer every minute
An average of 5 people die from cancer every minute
Cancer incidence, mortality
China ranks first in the world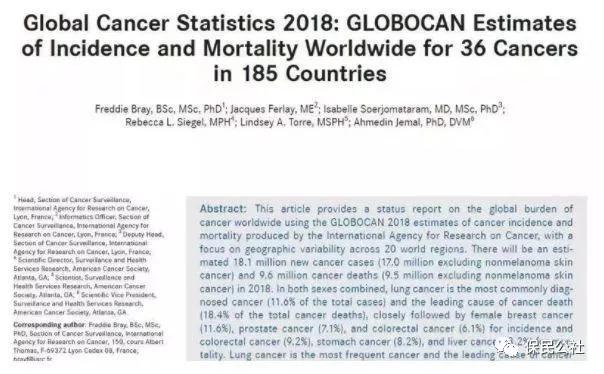 The top 10 cancers that Chinese men are susceptible to: lung cancer, stomach cancer, liver cancer, colorectal cancer, esophageal cancer, prostate cancer, bladder cancer, pancreatic cancer, brain cancer, lymphoma;
The top 10 cancers that women are susceptible to in China: breast cancer, lung cancer, colorectal cancer, thyroid cancer, stomach cancer, cervical cancer, liver cancer, esophageal cancer, uterine cancer, and brain cancer.
Approaching cancer patients
Beijing's Meng Dajie
Living in Baigezhuang, Changping District
Endometrial cancer was discovered in 2018
The "People's Say" column is as close as possible
Into the home of Meng Dajie
What cancer is she suffering from?
How did you find out? What are the precursors?
What did cancer bring to her? How is she fighting cancer?
And through the most dangerous moments in life? ······
Ms. Meng during her cancer treatment
The sad son wrote a letter to her.
I have expressed my love and concern for my mother.

a letter to mom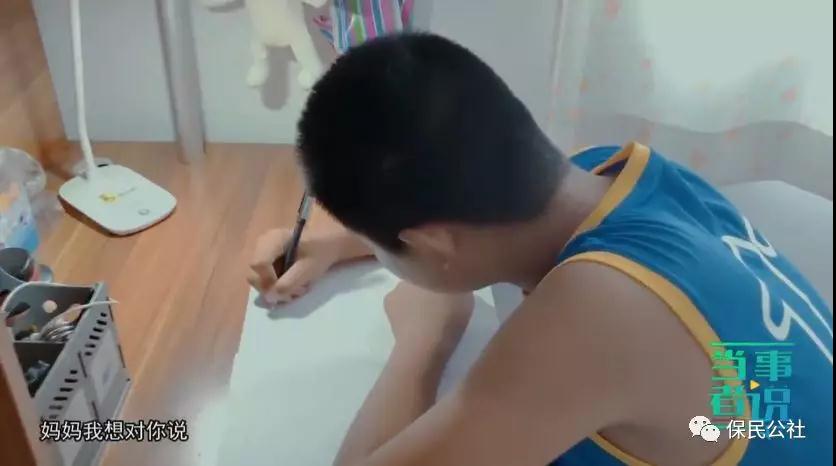 mom!   
When I am doing my homework   
Tired when you are too open   
You brought a freshly squeezed orange juice   
Let my mood get relaxed   
Said to me again: Baby is tired.   
Go, rest in bed!   
Waking up at night   
I rushed to get out of bed   
Replenished the homework   
It's you again   
Cast an unusually firm   
Without losing your loving eyes   
Say to me: Baby, come on   
however   
Such a good mother who can make me live a peaceful life.   
But got cancer   
Since then, I have always thought about my mother.   
When you write homework, when you study, when you sleep,······   
mom   
I want to say to you: Mom, I love you!   
······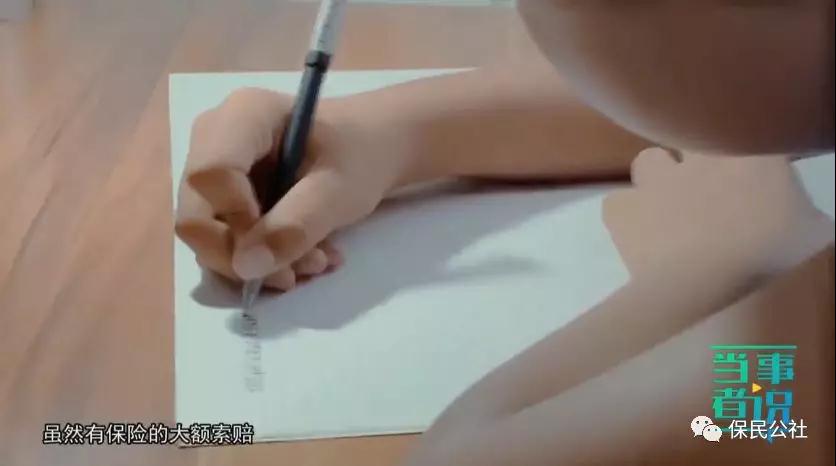 "Health and worry-free" adventure
Insurance that Ms. Meng said
It turned out to be a national professional life insurance company.
Fude Life Life's "Healthy and Carefree"
The "Those of the Owners" column found that this family was once
The 3rd Financial 3.15 Series of Events hosted by Xinhuanet was awarded the "Financial Consumer Rights Protection • Outstanding Enterprise Award"
In 2018, in the 13th Asian Brand Festival sponsored by professional brand evaluation agency Asiabrand, the professional insurance company was awarded the "Asia's Top Ten Credit Brands".
At the beginning, Ms. Meng and her husband did not recognize insurance.
How did she accept this life-saving insurance later?
We visited the insurance salesman Zhang Xiaoping to catch up.
Insurance salesman Zhang Xiaoping:
At that time, Ms. Meng's philosophy was:
I have these funds
I put it into the entity.
Not willing to put it into insurance
She thinks this can't make money.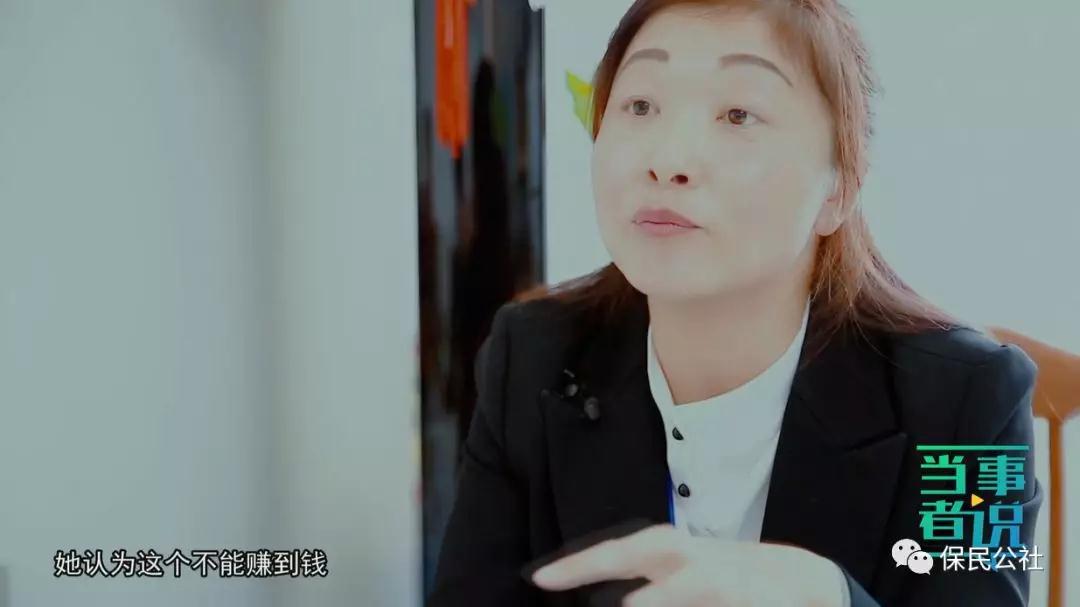 However, the idea I gave her at the time was:
Insurance is not used to make money
It is used to protect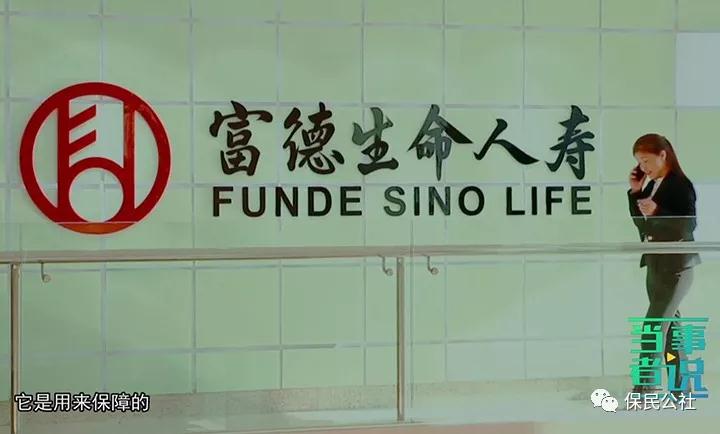 If we have a lot of money
Take a part and put it there.
In the future, we have no risks, and we will not hinder the present.
But if there is risk
That must be a lot of money in the snow.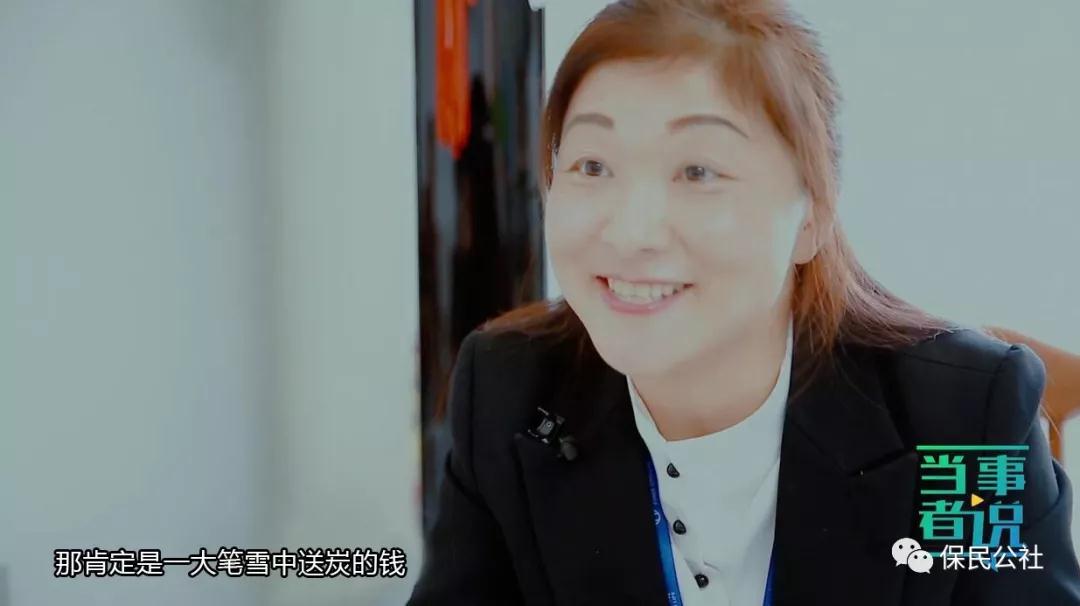 Money, who has hatred against it?   
Actually, you are not spending money.   
Just put it somewhere and put it   
May become a lot of money when you are in a hurry   
Maybe it might have touched her at the time.   
······

According to the column group
Fu De Life Life purchased by Ms. Meng is "Healthy and Carefree"
Has already become an explosive product in the market
1 policy will be generated every minute
July 9, 2018
The column group was lucky enough to be invited.
Fude Life Life Chief Actuary Tian Hongjun

Fu Hong Life Life Chief Actuary Tian Hongyi:
"Healthy and worry-free"
Since its listing in the third quarter of 2016
In less than two years
Sold to a total of 1.06 million customers
Provided a guarantee amount of 134 billion yuan
However, in the past two years
Nearly 2,500 claims cases occurred
The amount of claims has reached about 1.3 billion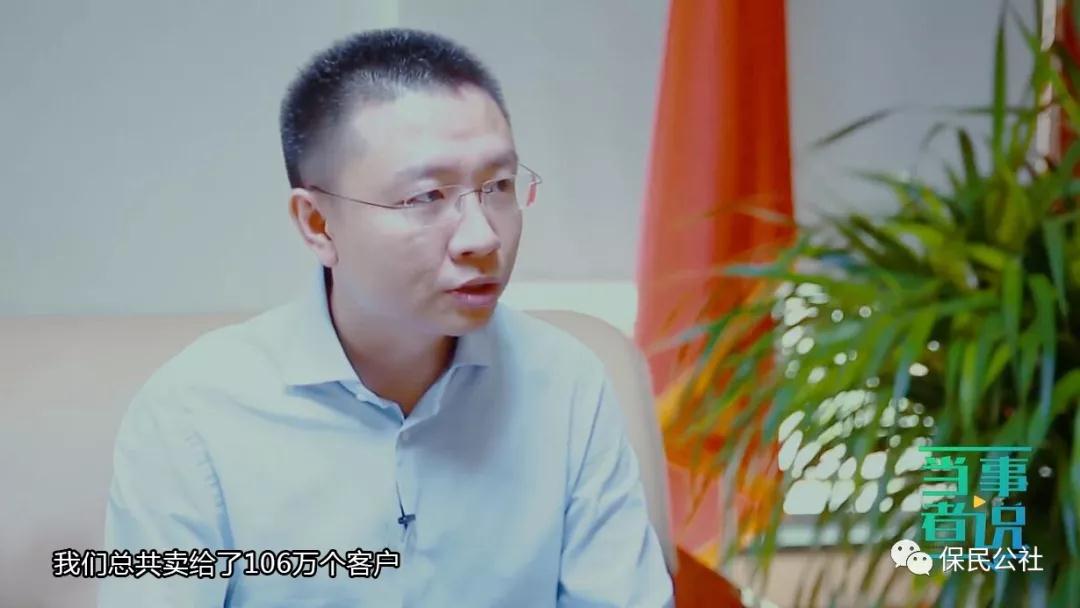 Design original intentions three concepts
Great health, return to protection, sharing economy
We have to provide a customer
Cost-effective whole family health protection
Therefore, there are 81 kinds of severe diseases and 41 kinds of mild diseases.
Minimal payment for up to five times, and there is a premium exemption
Very cost effective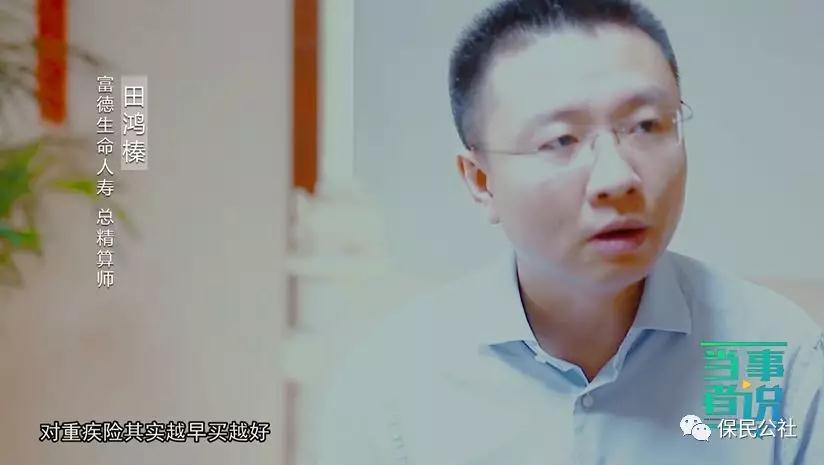 For critical illness insurance
In fact, the sooner you buy, the better.
The order of buying should be
First consider this pillar of the family
Especially the two middle-aged people in the family.
Because if they have a serious illness
Great impact on the family
Old people must buy as early as possible
Children buy as early as possible when the family economy can afford

As a customer in Beijing   
The column group has the honor to interview.   
Liu Chao, General Manager of Fude Life Life Beijing Branch   
Liu Chao, general manager of Beijing Branch:
A customer like Ms. Meng   
In the whole country of Fude Life Life   
Is a relatively common and common member   
In Beijing, it is also a relatively ordinary member.   
It should be said that it is only a microcosm of many people.   
Maybe she is unfortunate in front of cancer.   
However, she is more than a lot in the hospital   
For customers who receive various treatments   
She is very lucky again   
Because she has done   
Risk Management   
Risk planning   
Bought a serious illness insurance   
······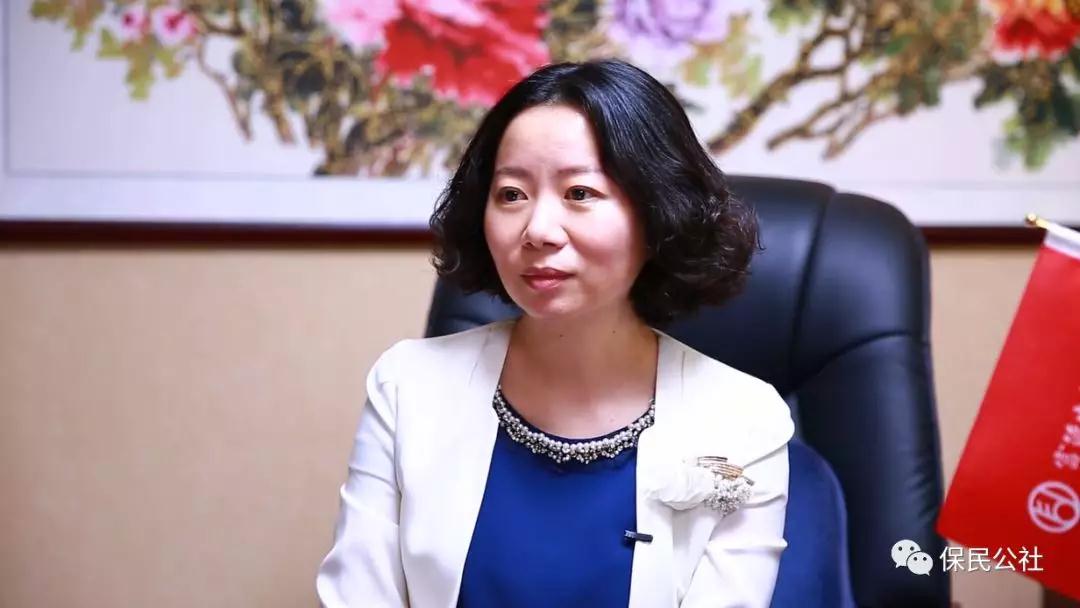 How can people not get sick when they eat whole grains?   
It's not terrible to be sick in this world. It's terrible that there is no money.   
Life is money   
······   
These languages ​​have impacted everyone's heart.   
Because this is what we are talking about.   
It may also be our own business.   
Father of invention of serious illness insurance   
Also a famous South African surgeon   
Marius Barnard said a famous saying:   
I can save a person's physical life   
But I can't save his economic life.   
······   
This incidates that   
One patient   
How important is the economic security   
Some people say that insurance is not used   
Even said: insurance is a lie   
So when the insurance salesman is going to the customer   
It may take 50 minutes to recommend an insurance product.   
And customers often refuse it in less than 5 minutes.   
When the customer really has the disease, when he arrives at the hospital   
The doctor told him about a 5-minute treatment plan.   
May spend his 50 years of savings   
For ordinary families   
Is a very heavy burden   
······

Comments posted by the Chinese government website
In China, major diseases show a trend of "three highs and one low"
Increasing incidence is increasing; treatment costs are getting higher and higher
The cure rate is getting higher and higher; the incidence is younger.
As a socially responsible insurance company
Based on actual needs and market conditions
Fude Life Life is timely
The main product is "Healthy and Carefree"
Major upgrades
release
Fude Life Health and Carefree Major Disease Insurance (2018 version)
Referred to as "Health and Worry (2018 version)"
On the basis of previous guarantees
Increase life insurance recovery insurance liability
Customers also have the flexibility to choose additional risks
E.g
"Fude Life Plus Xin Ruyi Annuity Insurance (2019 Edition)"
"Fude Life Plus Kang Yue Life Expense Compensation Medical Insurance (2019 Edition)"
"Fude Life Attaches Children's Specific Disease Insurance"
Health and worry-free (2018 version)
This is a brand health insurance that is a double-waiver and a life-saving cycle.
Suitable for the crowd: 25 days old - 65 years old
Payment period: 3/5/10/15/20 years of payment, 趸交 (for 3/5 years of payment, and paying no more than 70 years of age; 10/15/20 years of payment, and paying no more than 65 years of age.)
Insurance period: lifetime
Insurance requirements: minimum 600 yuan
Insurance duty: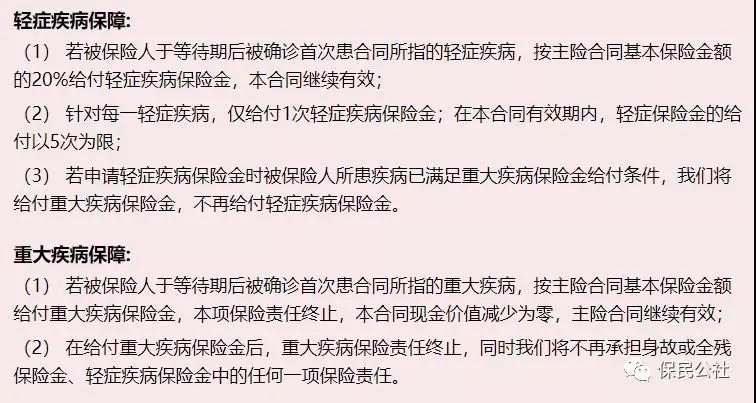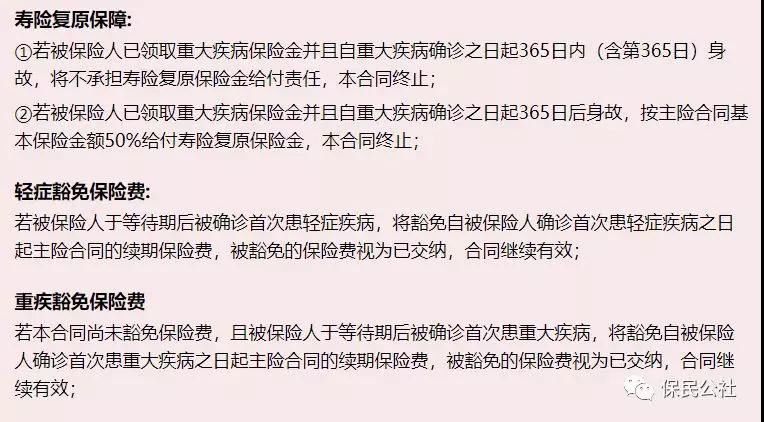 The following are product disclaimers: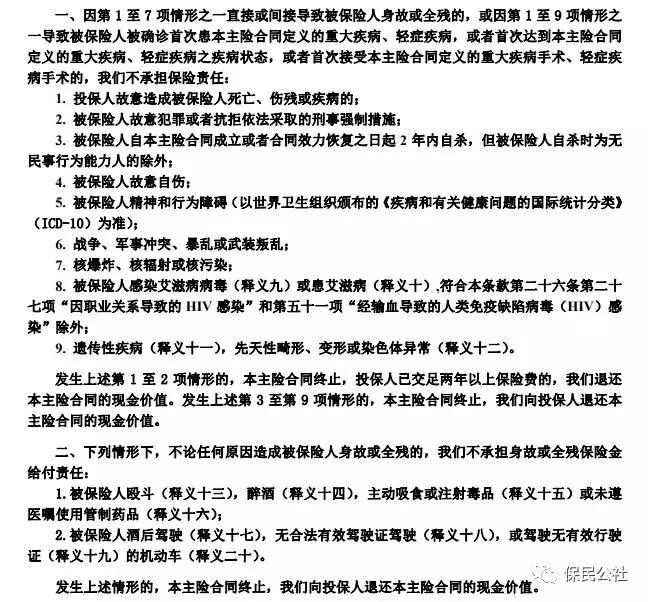 Please read carefully the relevant provisions of the insurance clause exempting the insurer's responsibility, including liability exemption clause, waiting period, deductible, deductible rate, proportional payment (payment) and other exemptions or reduce the insurer's responsibility.   
Official website link: www.sino-life.com/products/cpfl/grbx/507692.shtml   
For product and service experience, please call Fude Life Life's national unified customer service hotline 95535/4008-200-035, or contact the local agent directly.
Be alert to endometrial cancer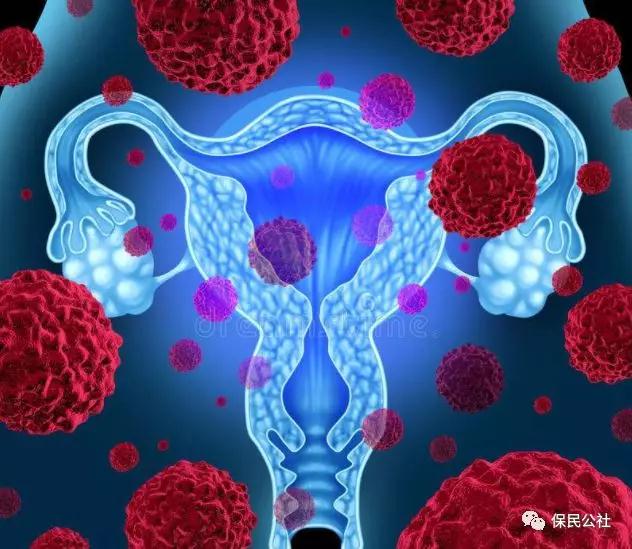 What are the precursors of endometrial cancer?   
How to prevent it?   
Capital Medical University Xuanwu Hospital   
Chief Physician Dr. Yang Liqiang:   

Chief Physician of Xuanwu Hospital:
Incidence of endometrial cancer   
In the gynecological cancer is still high   
Some people, no pain, no obvious symptoms   
May feel uncomfortable, menopausal women belong to high-risk groups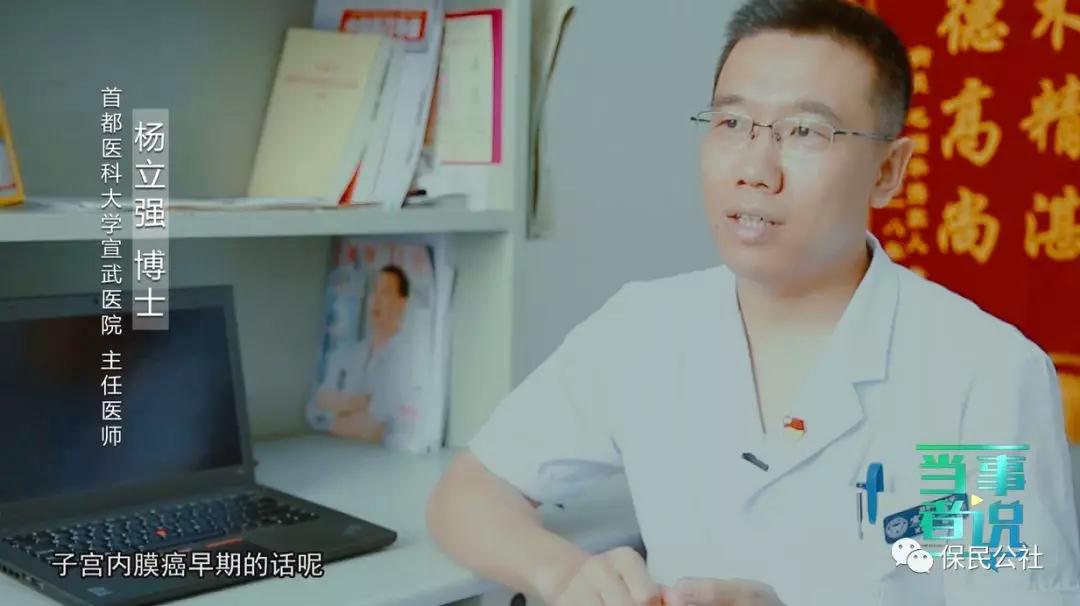 Postmenopausal women   
Should do regular inspections   
Even without any symptoms   
Also go to the hospital regularly for related inspections.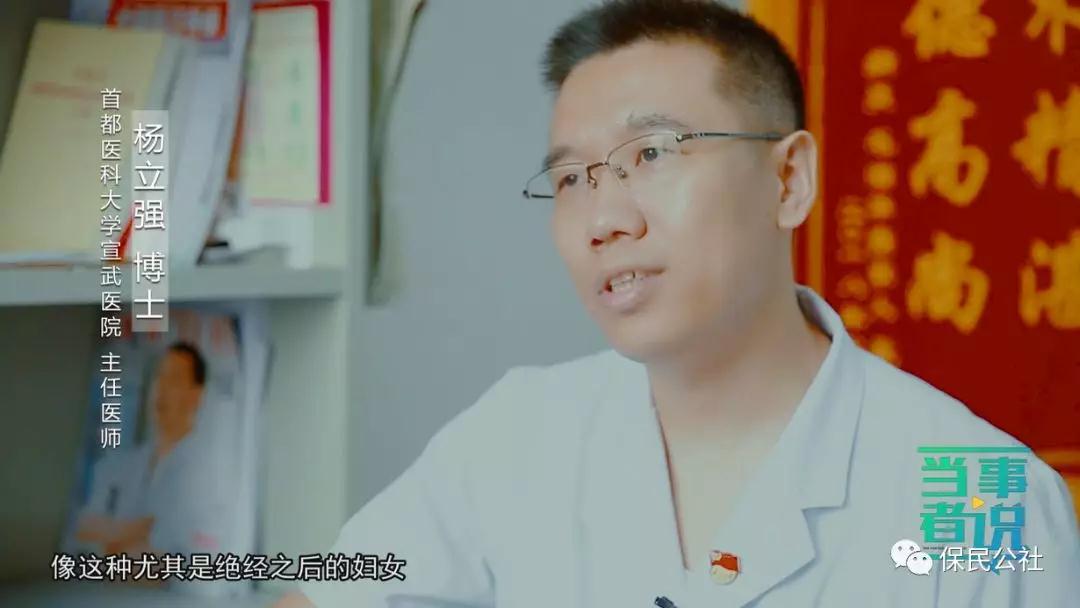 What is the culprit in endometrial cancer?   
Gynecology   
Former Deputy Minister of Health   
Chinese Medical Association Obstetrics and Gynecology Branch   
Former chairman of the committee Cao Zeyi:   

Gynecology Master Cao Zeyi:

  
The emergence of endometrial cancer and   
Obesity, high blood pressure, and diabetes are closely related   
If a woman has these three problems at the same time   
The chance of suffering from endometrial cancer will increase greatly   
The reason is that an enzyme in fat   
Can convert androgen in fat into   
Estrogen stimulates the endometrium   
With the improvement of living conditions   
Chinese people's waistline is getting thicker   
Chronic disease is a blowout development   
In this context   
Endometrial cancer is bound to increase   
In addition   
Women are not married   
Married late, no childbirth   
Will also increase the risk of endometrial cancer   
In addition to women who meet the above characteristics   
Young women with always menstrual menstruation   
If the methods are still not well adjusted   
Also need to be vigilant, it is recommended to do B-ultrasound   
Nuclear magnetic or hysteroscopy   
(Expert speech only represents the expert's personal opinion)
Prevent cancer, keep in mind four suggestions
1. Develop healthy lifestyles and habits
Developing healthy habits and eating habits is an important measure to prevent cancer, fight cancer and promote recovery.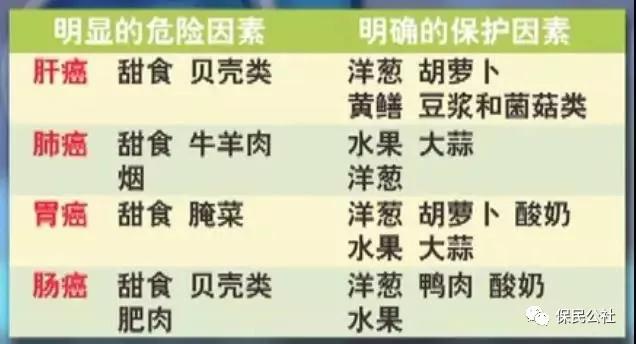 Note: This form is derived from studies of thousands of cancer patients. Source: Gansu Satellite TV   

2, exercise well

  
Exercise begins with youth, and it is too late to consider when you are 40 or 50 years old. Exercise in youth is like saving money in a "healthy bank." Every exercise is like having a few dollars to go in. When you are old, you can spend enough. The study found that exercise significantly reduced the incidence of 13 cancers.   

3, keep a cheerful, sunny mindset

  
Be sure to keep your spirits cheerful, mentally sunny, helpful, don't be stingy, sly, negative energy will reduce your immunity, the greater the pressure, the more you want to open.   

4, do a good job of health risk prevention

  
Ill is not terrible, terrible is no money! In the face of unpredictable health risks, you must purchase health insurance (including critical illness insurance), which is the best choice for hedging and avoiding health risks. According to the principle of household asset allocation, insurance is a more basic and lower-level configuration in the pyramid.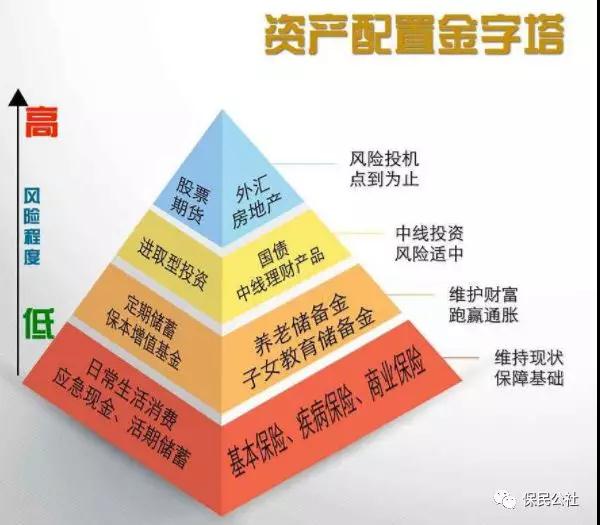 The "Thoses of the Owners" column is a series of emotional micro-videos created by the financial community. This column invites witnesses who are related to financial and financial affairs to share the true stories of personal experiences. The columns are based on "danger, emotion, perception". Style, resonating, and learning.   
Welcome to pay attention to WeChat public number: Baominongshe (baomingongshe), provide interview clues