Financial Home >Stock channel >Listed company > text
More love: Zhejiang Construction Group plans to reshuffle the listing on the 16th
1comment 2019-04-15 20:26:25 source:Financial sector website Just do it next week! Steady!
  Love more(Quotes002761,Medical stock) Announcement, the company intends to place all assets and liabilities into its wholly-owned subsidiaries. After Zhejian Group became a shareholder of the company, the company replaced the transaction-valued portion of the assets it owns with the assets owned by the state-owned operating company. At the same time, the company purchased the shares from the counterparty in a non-public offering. The inflow of assets exceeds the difference in the pricing of the disposed assets, and the Zhejiang Construction Group is absorbed and merged. The transaction constitutes a restructuring listing.
Before the transaction, Zhejiang Construction Group intends to acquire 29.83% of the shares held by Chen Jun and Huang Yani, and the shares will resume trading on the 16th.
  Works from the financial stock channel are copyright works, and no media is prohibited without written authorization.Reprinted, otherwise considered as infringement!
Keyword reading:Love more Resumption of trading
Editor in charge: Guo Yanyan RF12556
Wonderful recommendation
Important evening announcement of listed companies on Friday

2019-04-19 18:53:06Source: Financial website

A paper proposal dye stocks billions of market value fell! Will the boycott of price increases work?

2019-04-20 07:07:15Source: e company official micro

After 3200 points, the shock will be 12 days. The three major powers will help the A shares get out of the entanglement period.

2019-04-20 03:40:47Source: Securities Daily

Three hot topics mad rushing to stop the tide! The faucet of the plate has been produced. The biggest black horse is actually it!

2019-04-20 07:06:11Source: Data treasure

The social security fund will increase these stocks in the first quarter! The four most sought after industries

2019-04-20 07:04:35Source: China Securities Journal

Gree ignited the enthusiasm of state-owned enterprises to change and change. The three major industries of military power railway have opportunities.

2019-04-20 03:50:57Source: Financial Investment News

Stock index futures welcome the fourth adjustment. These three major points are the most critical

2019-04-19 20:12:31Source: brokerage China

See also the performance of the chain of mine! The stock price has already fallen. Various impairments are still the hardest hit.

2019-04-20 07:06:12Source: Securities Times Network

This sector is the strongest market in the market. Who is the "up-and-coming talent"?

2019-04-17 16:58:04Source: Financial website

Super big single: 5G concept is strong and high, big single funds are pouring into the communication industry

2019-04-20 07:06:40Source: Data treasure

Nearly 1,500 companies disclosed a quarterly report, 26 net profit increased by 10 times

2019-04-20 07:06:43Source: Data treasure

Flow of funds: more than 20 billion yuan of funds withdrawn 33 shares won the main inflow

2019-04-20 07:06:42Source: Data treasure

The most unpopular stocks of A shares are released: 3 daily average turnover is less than 10 million

2019-04-20 07:58:37Source: Securities Times

Listed company's evening bad news announcement: Zhongfutong shareholders intend to reduce their holdings by no more than 4.29%

2019-04-19 18:47:57Source: Financial website

Meijin Energy soared 256%: hot money earned management

2019-04-20 07:07:04Source: e company official micro

Property fees have to rise? Shenzhen official notice raised the standard property company has been listed on the tide

2019-04-20 07:05:40Source: Securities Times Network

17 days skyrocketed 194%! How to lock the second "Mei Jin Energy"?

2019-04-18 20:23:20Source: Financial Markets School

Maotai's life was "sold" for the first time. This analyst is bearish until 2020...

2019-04-18 21:56:41Source: Financial website

The latest revision of the Political Bureau! Kechuang board first "show" A shares see you on Monday

2019-04-19 19:47:00Source: brokerage China

Gree Electric is one step away from "Shenzhen One Brother" Older opponents and pick-ups are not bothered?

2019-04-20 07:04:37Source: China Securities Journal
load more
Recently visited stock
Self-selected stock
More>>
The following is your recent visit share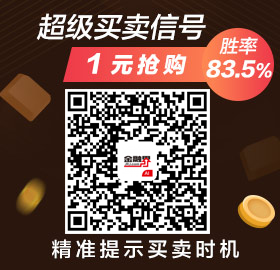 Forum hot post
Blog selection